If your business could benefit from a flexible and versatile workspace, then our movable walls are the perfect solution. Sliding glass partitions create a smooth transition from open-plan to private, without committing to a permanent wall.
The way moving glazed walls work will depend on the system, but typically the glass panes can be folded to either side of a room, rolling across a low-profile floor or ceiling track. These innovative glass partitioning solutions are popular in offices to create pop-up meeting rooms, in schools to transition between activity based work and smaller classrooms, as well as hospitals to switch between student learning and patient privacy.
Types of Moving Glass Walls
With so many moving glass partitioning available, finding the solution will depend on your workplace requirements:
Folding Glass Walls
For spaces without a suitable structure to suspend glass panes from, folding glass partitions are an ideal solution. This configuration can be installed with a 'bottom rolling' option using a low profile floor track. For that all-important acoustic performance when shut, folded glass walls are installed with multiple fixed rubber sweep seals.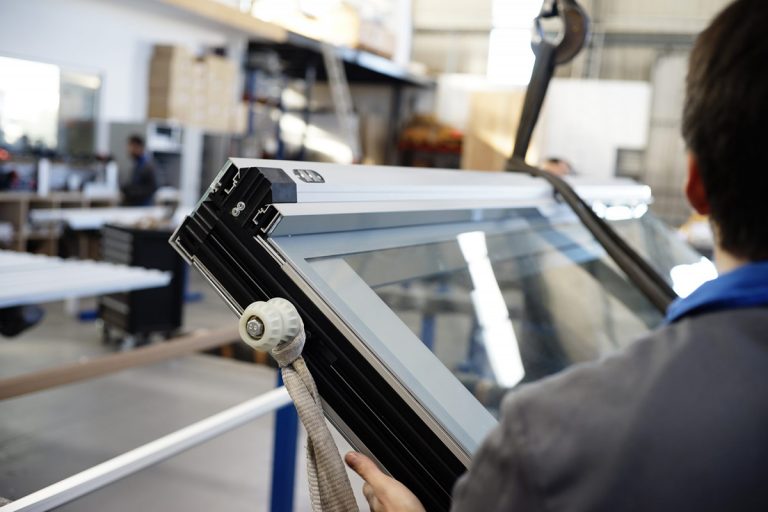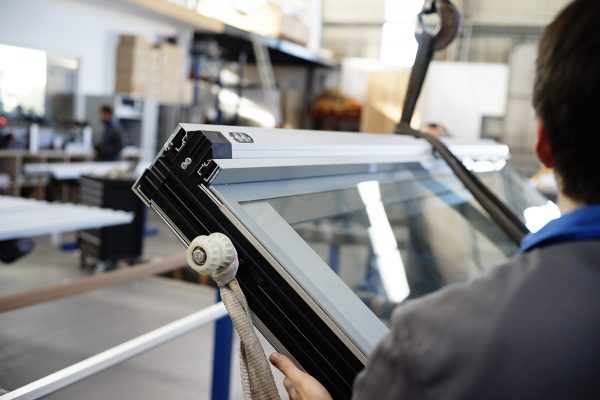 Folding glass partitioning can also be 'top hung' and are available with many surface finishes. Our folding glass doors are suitable for applications up to 3600mm high with a panel width between 600mm – 850mm. A communicating door panel is supplied as standard, with each panel measuring 70mm or 100mm thick.
Glazed Moveable Walls
As our higher specification option, our glazed moving walls certainly create that WOW factor. These partitions offer exceptional flexibility with numerous stacking arrangements available and an aluminium frame in a variety of colours. The panel seals on our glazed sliding walls use a semi-automatic operation system, gliding effortlessly along an aluminium head track to close as a secure, fixed wall.
The movable glass wall is suitable for applications up to 3600mm high, with 840mm to 1300mm panel widths to create that seamless finish. The glass partitioning panels can also feature a hinged door for access when the movable glass wall is closed.
Solid Moving Walls
Along with our glazed glass partitioning, we can supply and fit solid moving walls in materials such as vinyl and wood. Available as folding or sliding systems, we offer a wide range of colour and design options to choose from.
The Important Details
Depending on the room your partitions are being fitted into, your glazed moveable walls can offer a degree of acoustic protection.

Our talented fitters can install your sliding glass partitions with minimal disruption to the rest of the workplace.

We offer a range of movable glass partitioning in different shapes and sizes, from top hung to bottom rolling configurations, all to suit your business' needs.
For more advice on the best system for your space, please contact our experts.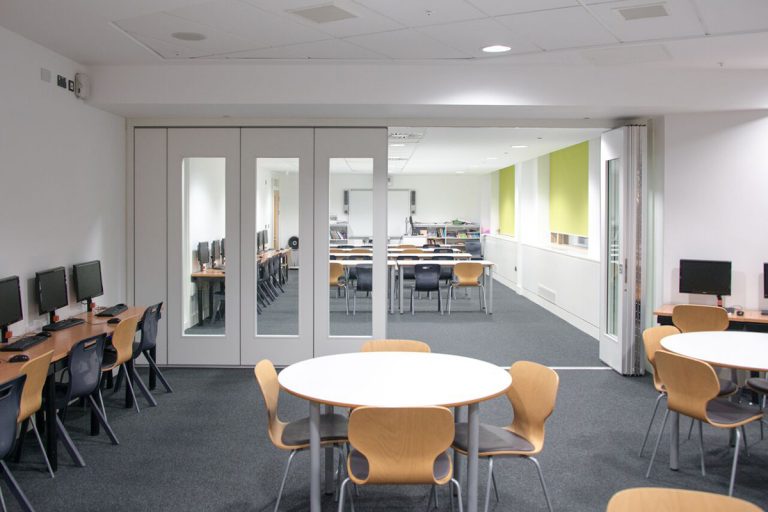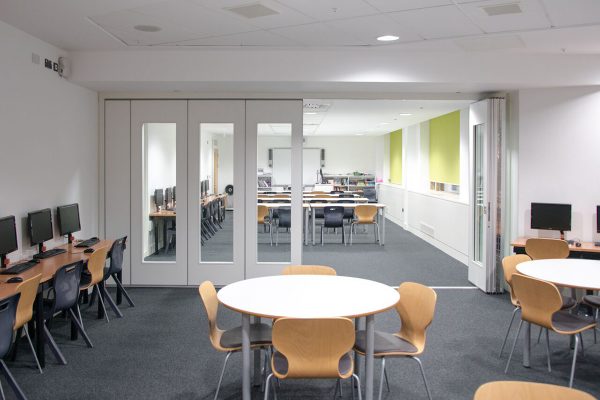 Benefits of Moving Glass Walls
Flexibility
Sliding or folding glass walls are perfect for small spaces as they easily transition between one large open plan area or two private rooms for meetings, team projects or appraisals. For large spaces such as halls and conference rooms, moveable glass is an excellent addition as they give the flexibility to reduce or increase capacity. We often recommend sliding glass walls across the education sector as they are helpful to divide lecture theatres and classrooms in order to improve acoustics and student concentration.
Acoustics
The fixed moving folding glass walls and operable sliding walls offer varying degrees of acoustic protection, increasing privacy when the partitions are closed. A moving glass wall can switch between an open, collaborative space and then rooms with reduced sound attenuation, impacting productivity levels, concentration, confidentiality and even staff wellbeing.
Design
We can't think of a better way to create a modern and sleek look in your workplace, all while harnessing natural light and maintaining an open plan design. Moving glass partitions provide all of these benefits, without compromising on the flow of natural light.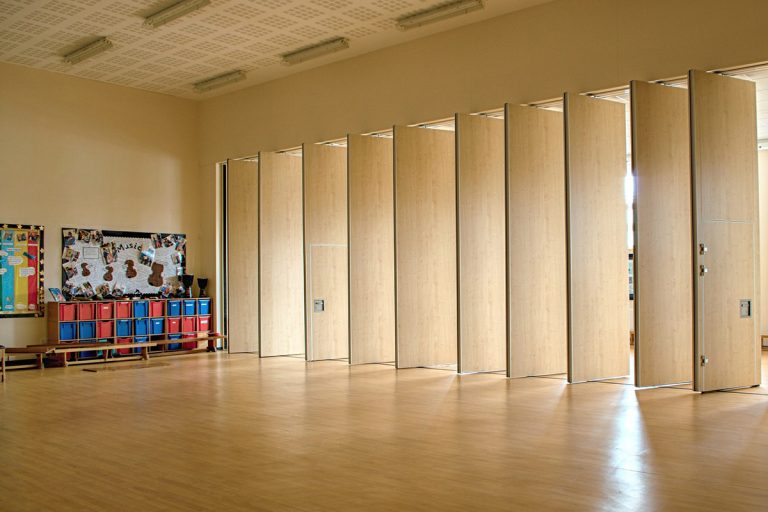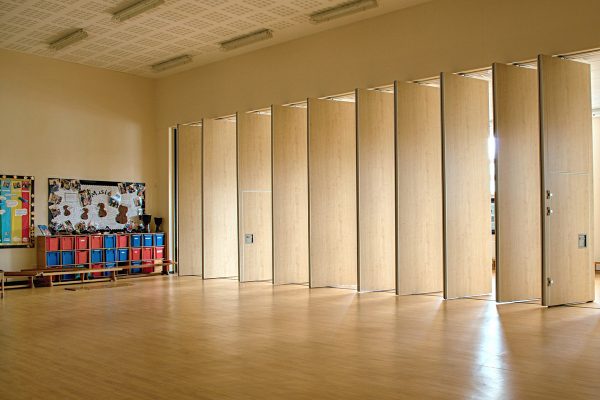 At Glass Partitioning UK, our movable glass options allow endless flexibility to change the way businesses work for the better. Whether you're in need of a glass meeting room, but don't want to commit to a fixed partition, or if you're looking for a dynamic glass partitioning solution, please get in touch with our team today.