Suspended ceilings are an affordable option that can have a huge positive impact on the look and feel of a room. As well as enhancing the aesthetics, suspended ceilings can dramatically improve the acoustics, energy efficiency, and even fire rating of a workspace.
There is a huge range of choice when it comes to suspended ceilings so it is not surprising that they are a popular choice for offices, warehouses, schools, kitchens and much more. At GPUK we don't just deal with glass, we can install suspended ceilings for a wide range of applications and have decades of experience in this sector.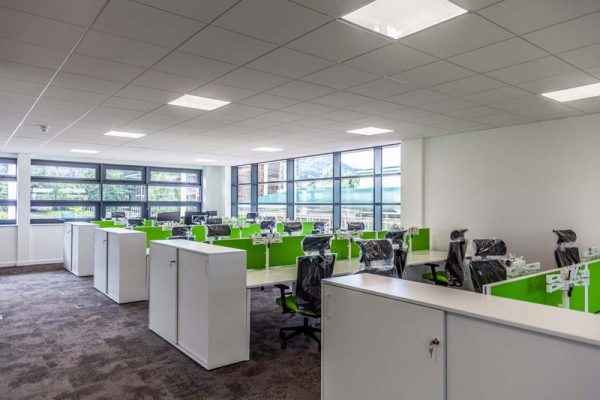 Benefits of Suspended Ceilings
Improving or replacing your suspended ceiling can considerably improve the look of a workplace without a large financial investment. Ceiling tiles come in a range of colours and textures so whatever the design, we can find a ceiling that will match.
In addition to looking great, suspended ceilings can save you money! By installing a dropped/suspended ceiling the height of the room is lowered meaning that the warmer air is trapped, reducing the amount of energy lost through the ceiling. A suspended ceiling covers services such as pipework and electrical cables to give a clean and smart finish, but most importantly having ceiling tiles means that access to the void is quick and easy.
Lastly, suspended ceilings have many performance attributes, whether your room is too noisy, damp and humid, too hot or too cold there is a ceiling tile that can perform in those conditions and improve the look and feel of the workspace.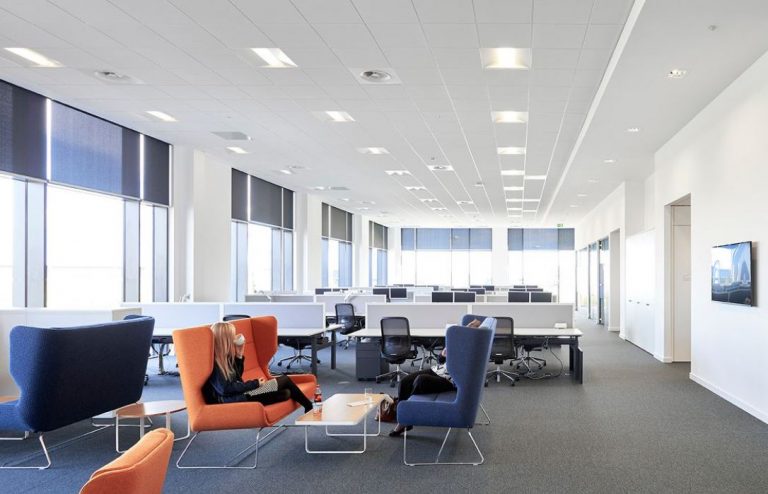 What is a Suspended Ceiling?
To create a suspended ceiling, a gridwork frame is installed and then individual ceiling tiles are laid into the gridwork to form the ceiling. Suspended ceilings are also often referred to as 'dropped ceilings' or 'false ceilings' and have been commonly used in buildings of all shapes and sizes for many years. Installing a suspended ceiling is a simple and easy way to achieve a smooth, clean finish to the internal ceiling of a room whilst also hiding any pipework, electrical wires, and other services.
Types of Suspended Ceiling
There are many different types of suspended ceiling  choose from:
Mineral Fibre Ceiling
This is the most popular and widely used type of suspended ceiling. Mineral fibre ceiling tiles are made from materials such as recycled newspaper, starch, clay and perlite. The exact composition of the tile depends on the performance, heavier or more dense tiles are better for insulation, and lighter, softer tiles are better for absorbing sound. Mineral fibre tiles can have different coatings and finishes to make them suitable for various applications. For example, some tiles are 'wipe clean' and humidity resistant for use in kitchen and hospital environments, whilst others are perforated for increased acoustic performance.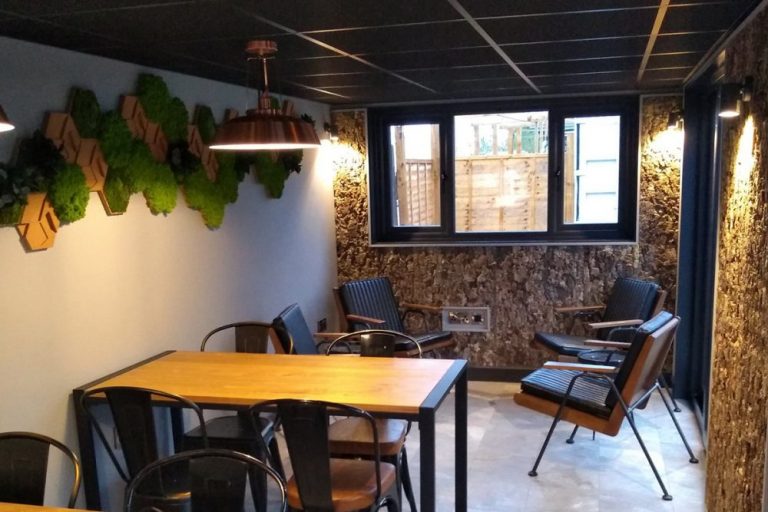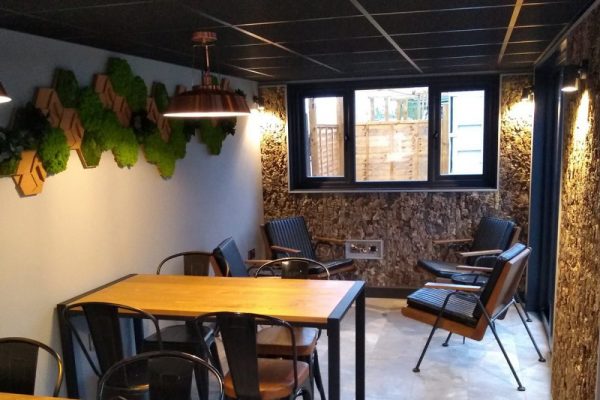 Metal Ceiling
Metal ceiling tiles are ideal for industrial environments and also bring a modern and stylish look to any application. Metal tiles require little or no maintenance which makes them suitable for buildings where access to the ceiling is limited or difficult.
Popular Ceiling Tile Manufacturers
We supply suspended ceilings from all of the main manufacturers including Armstrong, AMF, British Gypsum, Ecophon, Rockfon, Knauf Danoline, SAS and Sektor.
Suspended Ceilings From GPUK
We understand that choosing between the hundreds of suspended ceiling options can be daunting, let us take away the stress and help you to find the right ceiling not only for your performance needs but also within your budget.
Our team of fitters will take care of the fitting process ensuring the perfect finished look for your workspace. We can source ceiling materials from all of the main manufacturers and our team of experts are on hand with the best advice.