Have you ever noticed the stickers on our glass partitions? These funky graphics are known as manifestations and can be applied to your glass walls for numerous different reasons.
What is a Glass Manifestation?
Glass manifestations are a frosted film that's adhered to glass partitioning and glass doors after installation. For many projects, these need to be applied as a health and safety precaution, preventing injuries in the workplace by demarcating your glass walls.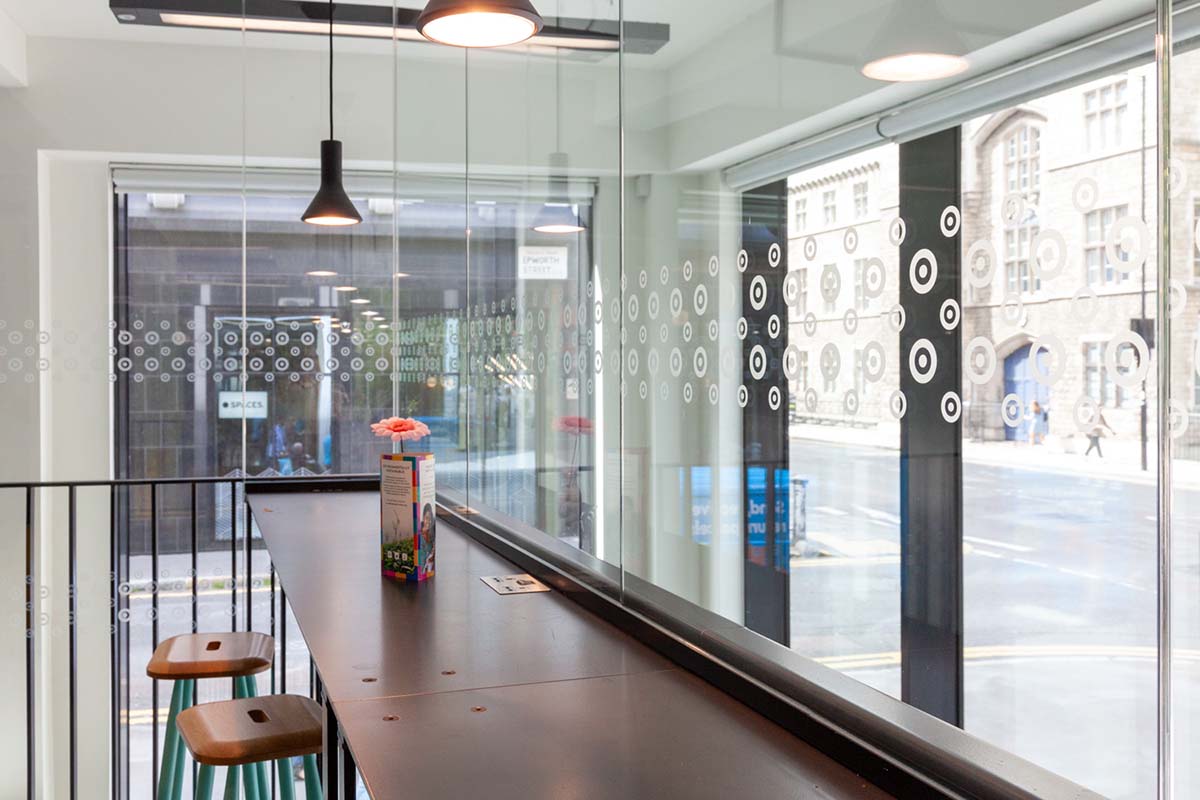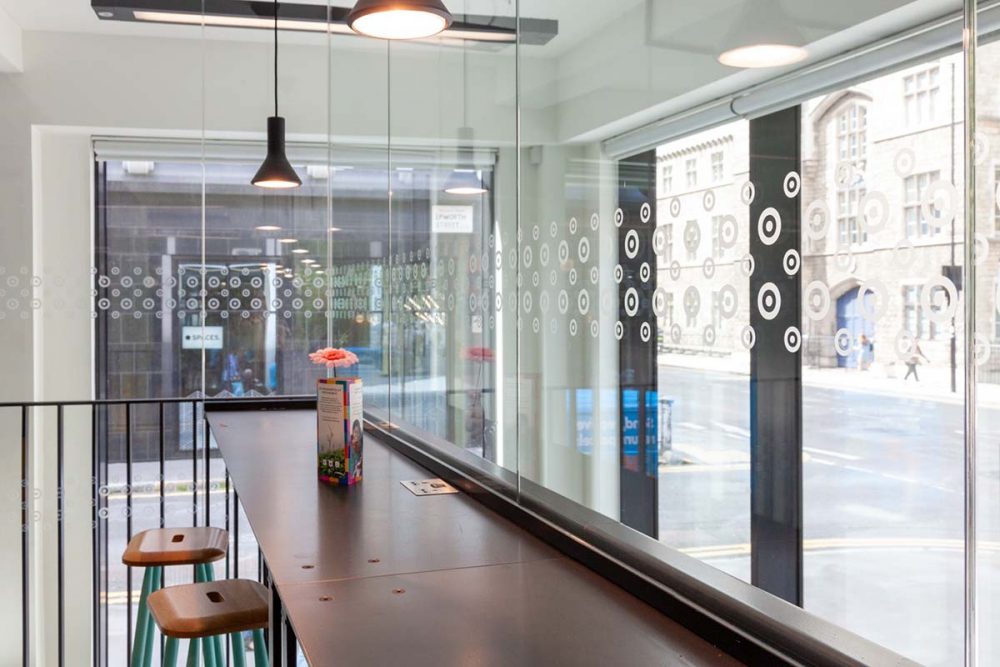 In most cases, manifestations for glass office walls are a legal requirement, however, many forward-thinking businesses see this as a creative opportunity to transform their workspace with a decorative feature or improved privacy.
At Glass Partitioning UK, we offer standard manifestation designs such as our DDA Dots as well as bespoke requests, turning them into unforgettable glass graphics. Why not use your manifestation to incorporate company branding or use a full-height frosting to increase privacy?
The Important Details
How do you know if your glass partitioning installation requires a manifestation? Whilst it will depend on your glazed system and building requirements, they're generally required the following features:
Glass partitions with more than 400mm in width between frames
Frameless glass doors
Any commercial glass partitioning installation where the glass is not easily identifiable and could potentially be a health and safety risk
Please note: Our glass technicians will discuss the glass manifestation requirements of your project during the consultation stage, along with any bespoke design request you may have.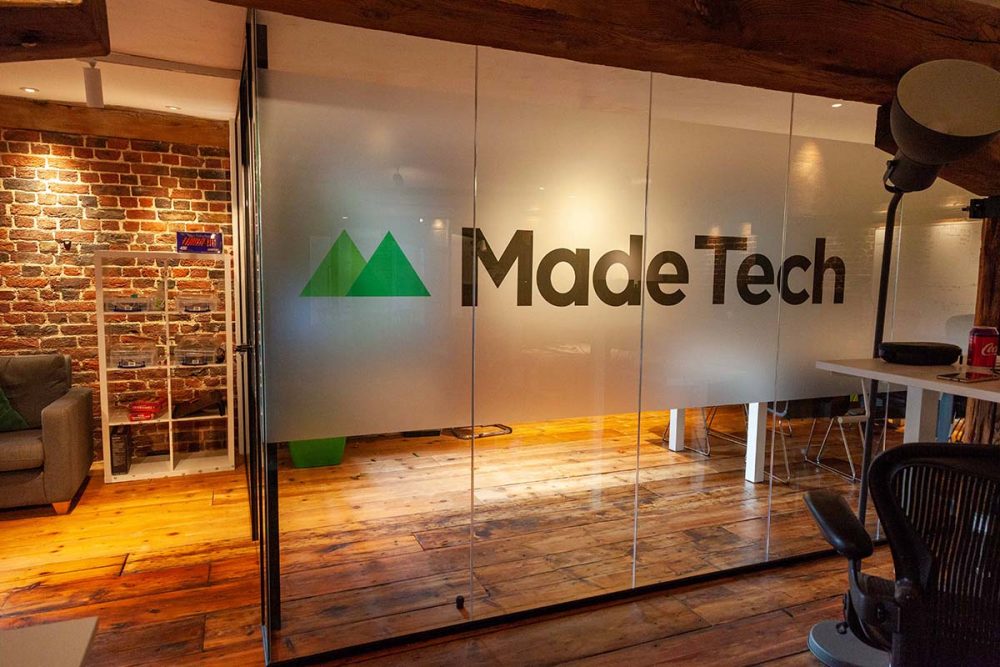 How Do You Install a Glass Manifestation?
We are able to apply your glass manifestation as part of your complete installation package. This is added as the last step in our fitting process.
Our fitters will first secure your glass walls into their perimeter tracking. Once your glass office is completed, we will return to adhere the frosted film to your glass. Simple glass manifestations can be fitted on the same day, whereas more complicated designs could take longer. Rest assured our team has years of experience delivering high quality and long-lasting glass graphics that have transformed workspaces across the UK.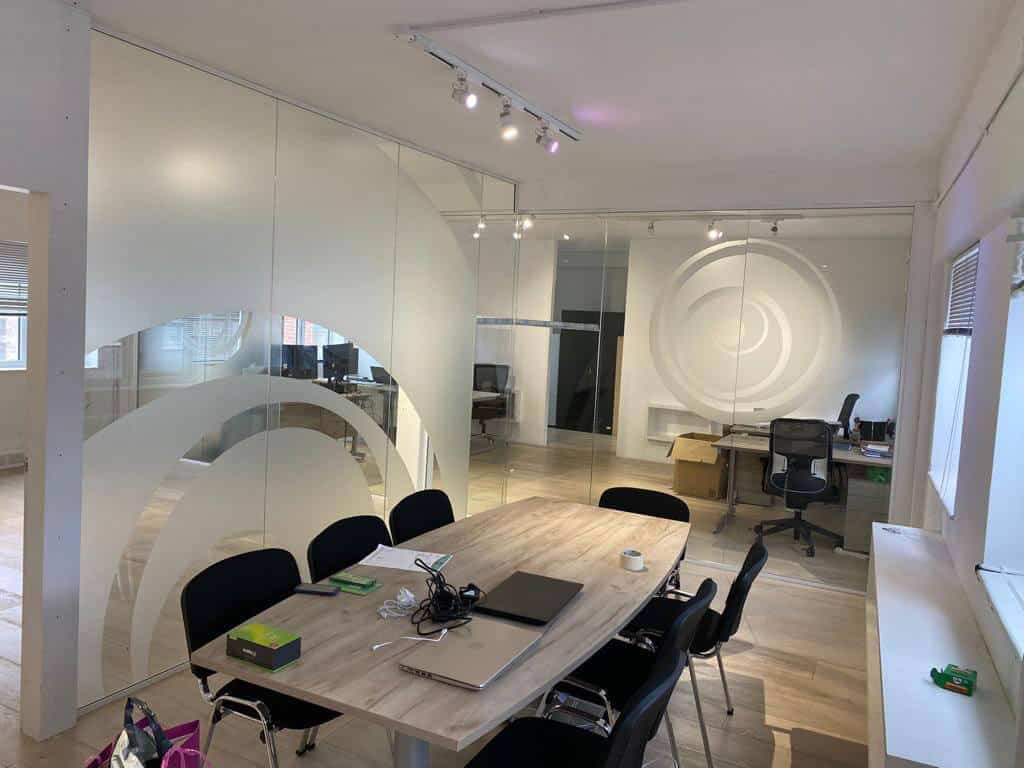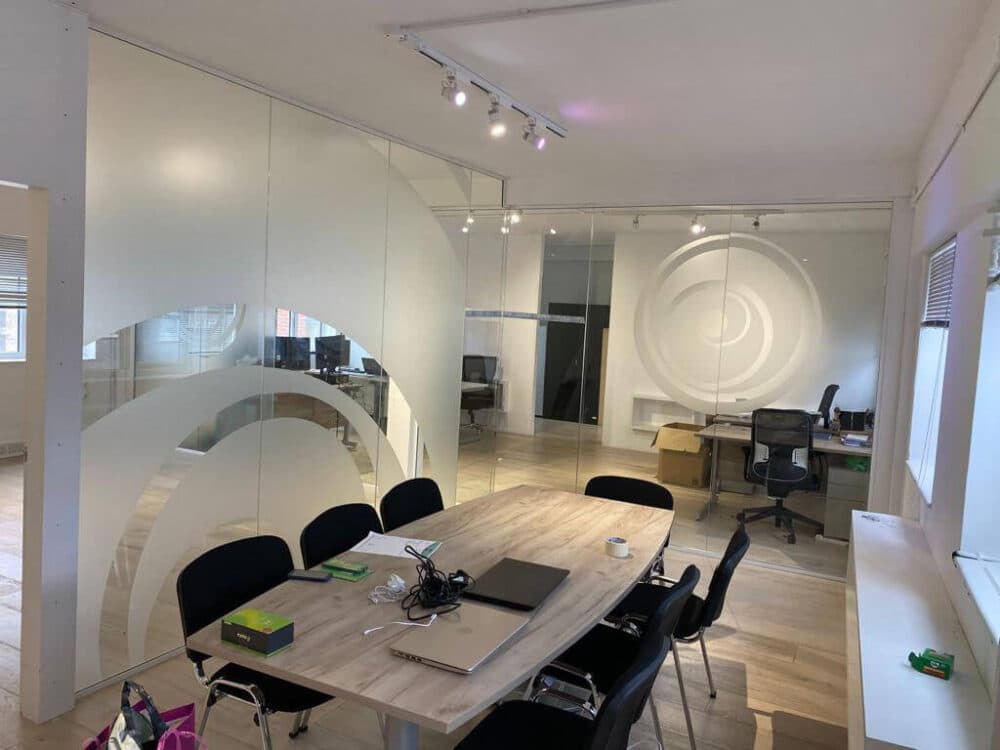 If you require a bespoke glass manifestation, this will need to be discussed before installation to ensure we arrive on site with the correct sizes and design. To discuss your glass graphics further, please don't hesitate to contact our experts for more information.