Unsurprisingly, our framed glass partitioning is one of our more popular solutions. As the trend for industrial style offices booms, we've installed this retro partitioning in workplaces across the sectors, and even a few homes too!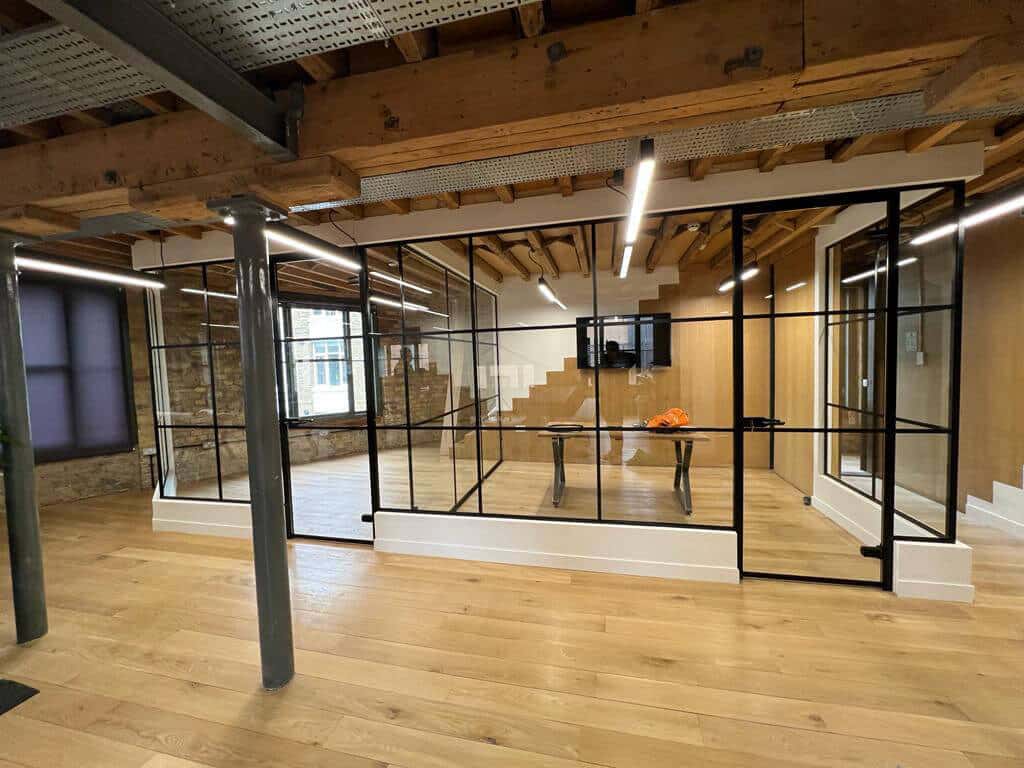 What Does Banded Glass Look Like?
Banded glass partitions use an aluminium framework that runs around the perimeter, with UVPC bars intersecting the glass. This creates the distinctive framed finish throughout.
At Glass Partitioning UK, we offer banding in a variety of colours, with black being the most popular. Perhaps an Anthracite Grey framework might sit slightly softer within your office? We can even install unique banding designs on our glass partitioning, such as this project where smaller squares to our standard installations were required to suit office aesthetics.
As a creative office divider, our banded glass partitioning also complements original building features like brickwork, exposed ducts and pipework, timber beams and wooden floors, creating a stylish, art deco finish.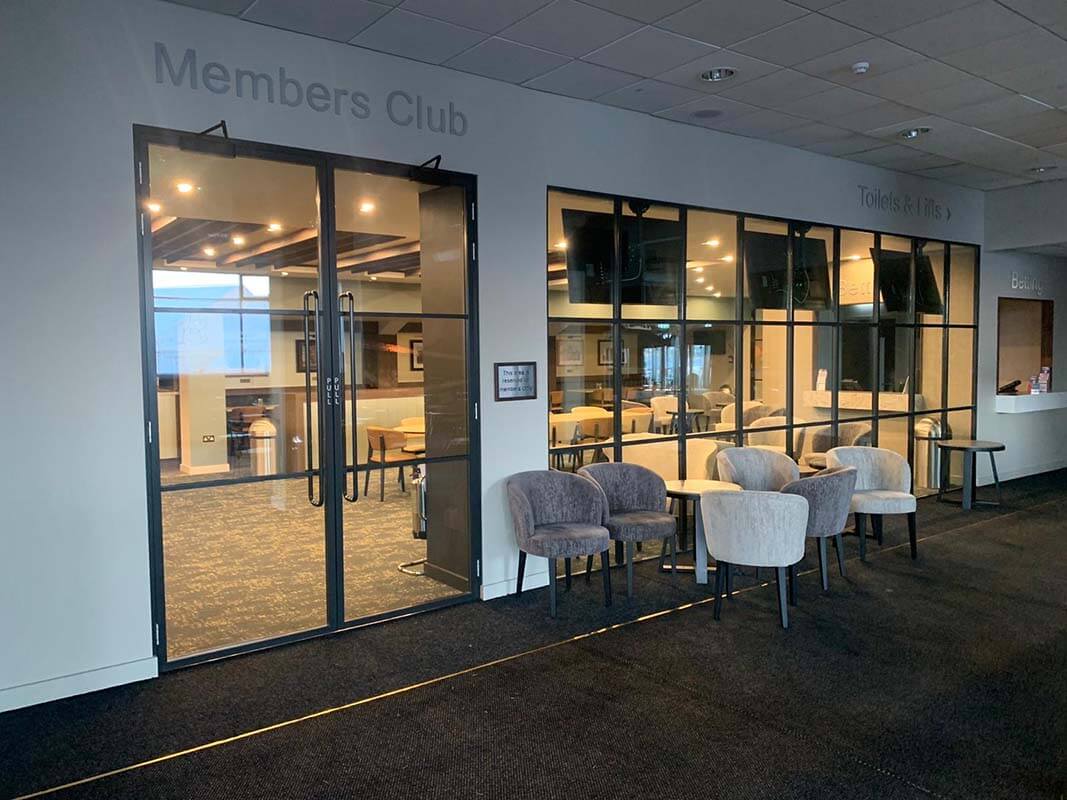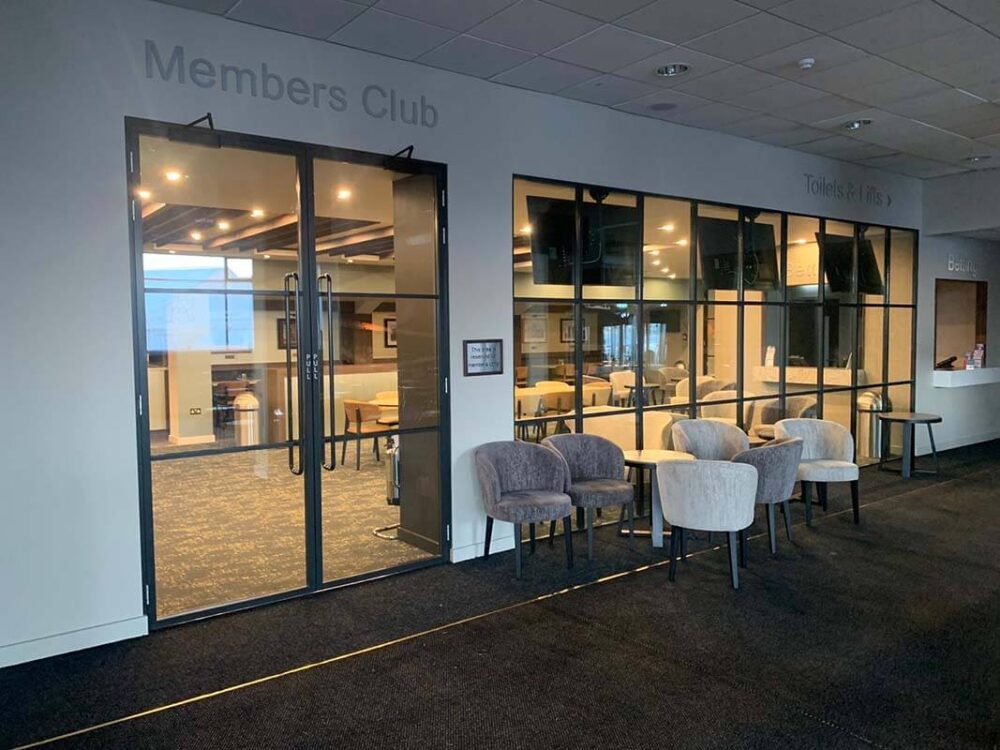 The Important Details
As a stunning design feature, there are many elements to consider when specifying your industrial framed glass partitions:
Depending on the requirements of your project, choose from

single glazed

,

double glazed

or

acoustic glass

to be installed alongside your banded framework.

The glass you select will ultimately influence acoustic quality. Our team of experts have put together an

acoustic guide

to help you decide on the best glass for your workplace. Please note, acoustic ratings refer to the sound quality of the

fixed

glass partitioning.

We install banded glass partitioning much like our other products: as one large pane. Our fitters then assemble the bars to form the framework on top as the finishing touches.

Select framework from multiple colours to find the perfect match for you.
Do you have an uneven ceiling, exposed ducts, wiring or timber beams? Don't fret, we're used to dealing with such obstacles during installation! Typically, a dry wall will need to be built over the uneven surface to prepare your space for the glass installation. For more information, please don't hesitate to get in touch.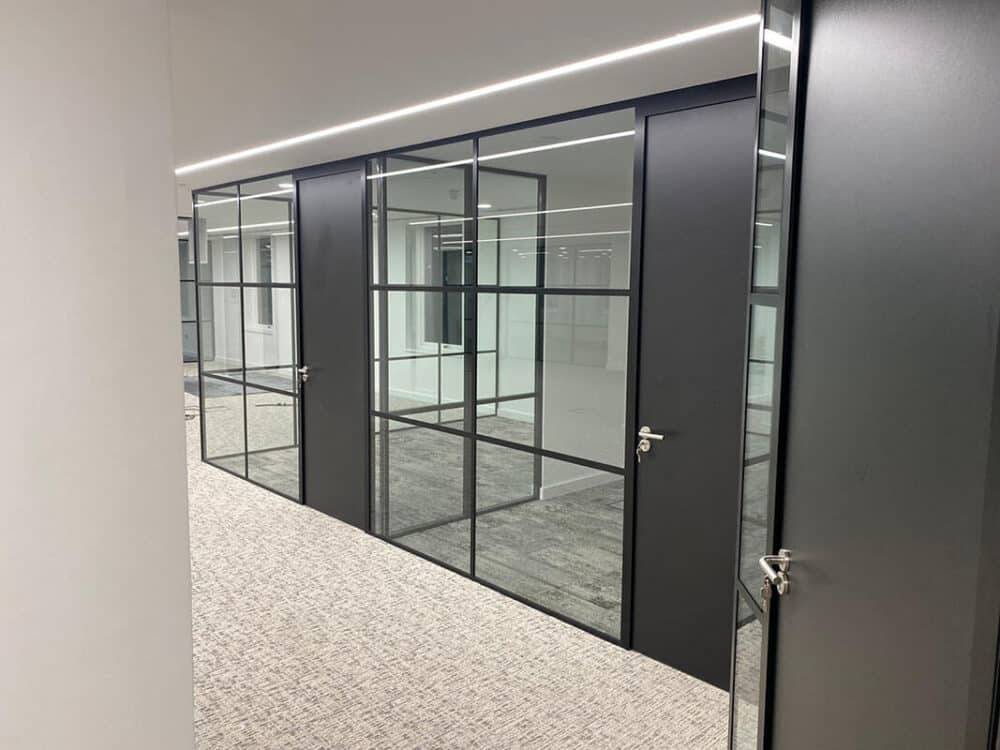 Framed Glass Doors
To keep in line with the industrial style of our banded glass partitioning, we recommend pairing it with a framed glass door, however there are many glass door options available. Handles and locks are also an important choice to ensure consistency within your style.
Whilst generally the door element of our projects provide no acoustic benefits, we often recommend a framed glass door with a drop seal at the bottom to see some influences on sound performance.
To find answers to your questions, check out our FAQs or call our experts today.