Whilst on the surface double glazed glass partitioning looks the same as single glazed glass, don't be fooled.
A step up in performance, double glazed glass partitioning is a high end solution to divide innovative places with more acoustic challenges. With an advanced acoustic rating, double glazed glass is perfectly suited to add privacy to offices, showrooms, mezzanine floors and more.
Double Glazing VS Single Glazing: What's the Difference?
Double and single glazed glass partitioning may look very similar, both creating a 'frameless' appearance that looks smart and professional in any workplace. Similarly, the transparency of the panes ensures that, unlike solid partitioning, light is still able to reach within a room, showering it in a range of benefits.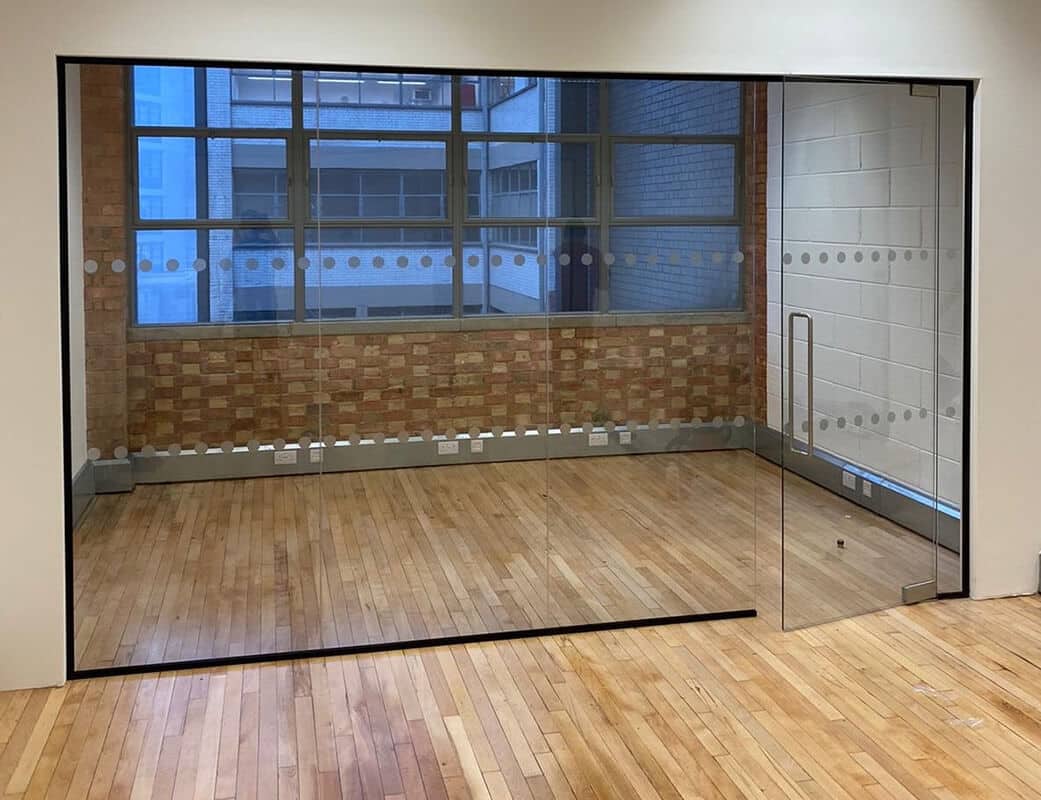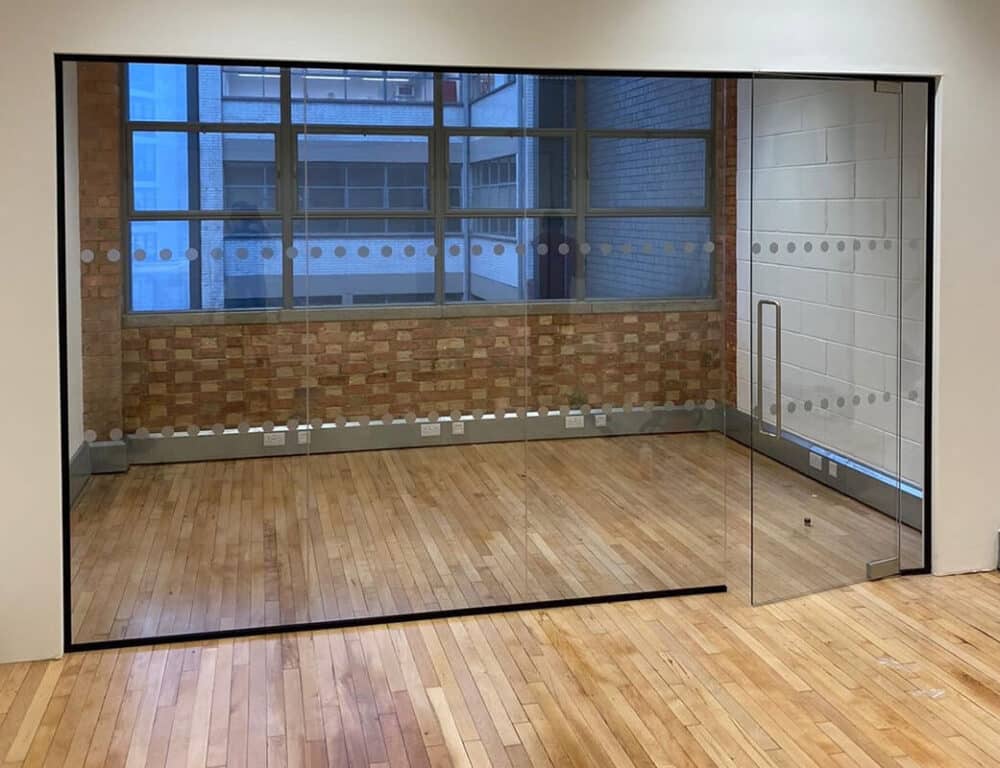 So what is the difference between single and double glazed glass partitions? Well, double glazed glass uses two sheets of glass, bonded together to provide further insulation. This means fixed double glazed glass walls have improved sound insulation than our single glazed systems.
What's more, with double glazed glass, you can even install integrated blinds between the glass panes. This means goodbye to tangled, dusty blinds! It also allows you to have some visual privacy on demand all while keeping in line with a clean and elegant style.
The Important Details
Double glazed glass partitioning promises the same sleek and professional style, with advancements such as improved sound insulation. Other key details include:
The two glass panes are available in either 10mm or 12mm thickness.

During installation, the glass partitions are set in tracks, with available colours including white, silver, dark grey and black.

You are able to customise your double glazed glass partitions with

glass manifestations

or install integral blinds between the double glass panes for added privacy.

Fixed double glazed glass partitioning can offer

sound protection of 40-44dB

. This additional privacy means that conversations are barely audible and loud noises are only just interpretable.

For even more sound treatment, double glazed glass is compatible with our

acoustic glass

. When fixed together, this can offer

sound ratings of 46-50dB

.
For more information on what sound ratings your space needs, read our sound advice or acoustics guide.
Acoustics Guide
| dB Rating | What this means | Where it could be used |
| --- | --- | --- |
| Up to 44dB | Normal level conversations can barely be heard, loud speech can only just be interpreted. | All offices, private meeting areas, board rooms |
Adding Double Glazed Glass Doors
You might not know, but in acoustically challenged environments, the door can often be a weak point; noise can escape through the seals surrounding a glass door, transferring into adjacent rooms. 
Our double glazed framed glass doors encase the two layers of glass in an aluminium border. Doors are designed to be opened and closed so, whilst it's difficult to prevent all noise from travelling out the glass room, framed glass doors help improve acoustic performance by blocking some sound from escaping through the door's seals.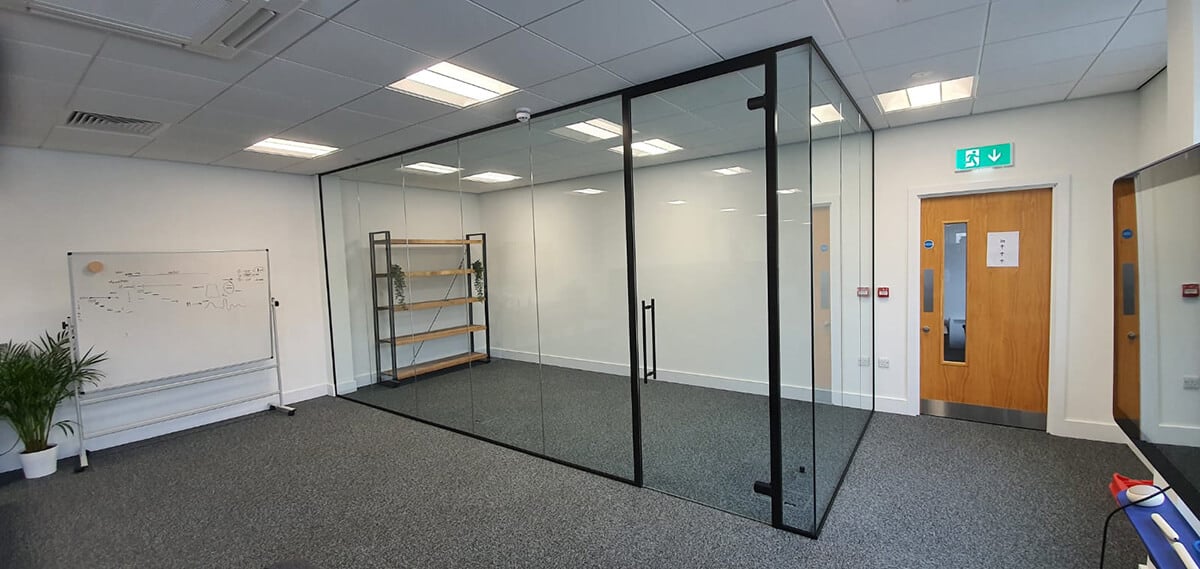 Double glazed glass partitioning is an elegant solution to create new areas with advanced acoustic protection. If this sounds like the perfect product for your glass project, get in touch with our team today. We improve the process of buying glass partitions, using simple but effective steps to transform your space.