Upgrading your office with a new partitioning system is an investment. Making sure you choose the right product for you and your team is important to ensure that the investment is worthwhile. At Glass Partitioning UK we are the experts and we have put together this handy guide to help you navigate the many issues that glass partitioning can solve. 
Social Distancing Solutions Needed?
We have installed protective screens in schools, at reception desks and within offices making the process of getting staff back to work less daunting and safer for everyone involved. Most importantly we understand that times are changing and what is needed now may well change again in six months so our solutions are affordable and quick to install. Find out more.
Noise Problems? 
Having a stylish open-plan office is great from a design perspective but it can mean noise levels rise at busy times which putting a strain on staff. Certain departments may demand a quiet atmosphere in order to concentrate on numbers and stats, whereas other departments could want more of a buzz with ideas being shared between colleagues. Before your departments turn on one another, think about installing single glazed partition walls between them, you won't lose the natural light flow or the open plan and airy feel but you will lose the excess noise. If you have a particularly noisy section then you can also think about using our acoustic glass partitioning to further dampen the noise levels. 
Need a Private Room? 
Having a place where staff can go to talk through individual projects, have appraisals and speak to HR is essential for any business. Although glass partitioning is transparent, it can offer privacy through soundproofing. You may also want to add a manifestation to the glass which will cover the middle section for example. This means that staff in the main office can see less but you don't lose the natural light flow as you would with a solid partition.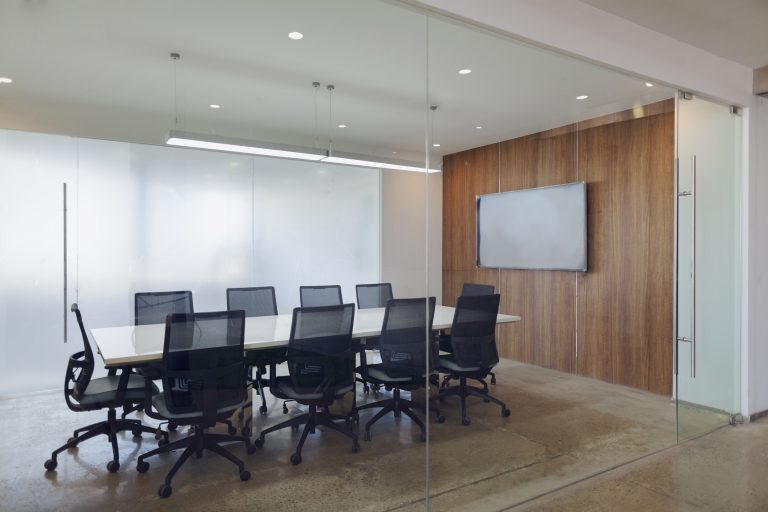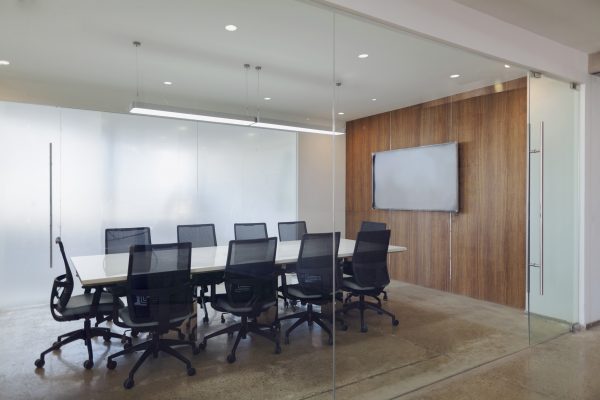 Team Growing too Fast? 
You may think that you are quickly outgrowing your current premises, but there is no need to panic and jump ship just yet. Partitioning can do more than just help with noise and privacy. You can use glass partitions to create new departments and rooms within your current workspace that will allow your company to grow. To create these new areas you can use single or double glazed glass or acoustic glass if necessary. You will need glass doors between departments which can also be sliding glass doors or acoustic doors. 
Need to Modernise Your Office Space? 
Glass is on-trend and incorporating it into your office design can help you make a real statement. One type of glass partitioning in particular is proving extremely popular in modern offices going for the 'industrial look'. Banded glass partitioning compliments original features like brickwork; exposed ducts and pipework; timber beams and wooden floors. It provides an art deco, stylish finish. An aluminium frame runs around the perimeter and UPVC bars intersect the glass, giving a framed finish throughout. Black is the most popular colour choice for the banding, however other colours are available. Perhaps a slightly softer anthracite grey might better complement your office surroundings?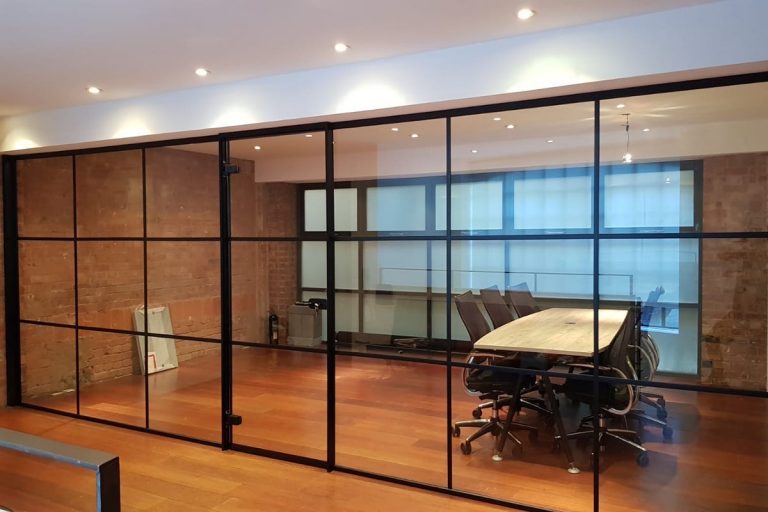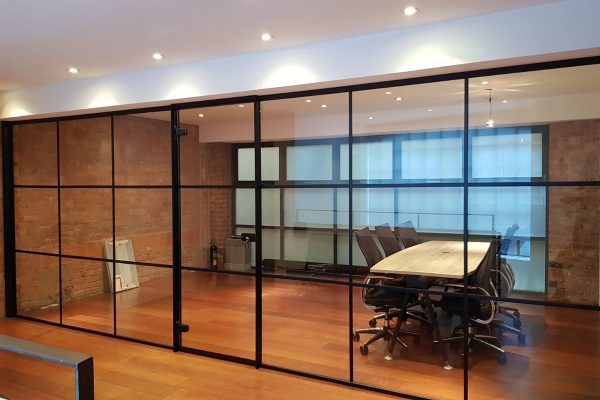 Let Us Help
If you know what you need from your glass partition then great, you can now use our online quote tool to see how much it will cost. If you are still unsure or looking to complete a larger project then please do not hesitate to get in touch. We have installed glass partitioning of all shapes and sizes in a range of building types and can provide a stylish solution to any problem.