So, you've seen the amazing benefits of glass partitioning and want to take things to the next level in your own space. What's next?
Our team at Glass Partitioning UK is small but effective. Our experienced staff place great care and attention into each stage of your project, with the ultimate mission to make glass partitioning simple, easy and affordable. From initial surveys to the final installation, our friendly team works closely with you every step of the way!
What makes us unique is our passion for creating stunning glass rooms that really make a difference to your business. There are many advantages to glass partitioning including increased productivity levels, improved aesthetics and staff welfare through creating a unique space that everyone is sure to love.
When you place an order with us, we work efficiently to find the best glass solution to suit your requirements, using the following process:
Before you embark on your glass partitioning journey, why not check out our recent projects for a little inspiration?
1. Instant Quotes

To begin your glass partitioning project, you'll need to gather an idea of costs. We don't expect you to know everything from the get go, so we've put together a handy instant quote tool that produces your costs in a speedy 30 seconds!
With the aim to simplify the entire process of purchasing glass partitions, we've based this tool on our more standard single glazed partitioning systems. Simple, quick and easy, all you need to do is select the division of glass you want, add any doors or manifestations, enter some approximate measurements and we'll take care of the rest. 
Your quote will then give you a good idea of the budget required for your specific partitioning project, instantly.
2. Free Site Visit
Before you place your order or part with any money, our team will pop by at the most convenient time for a free site visit. In this time, we will go through your brief to make sure we are attentive to the needs and requirements of your workplace.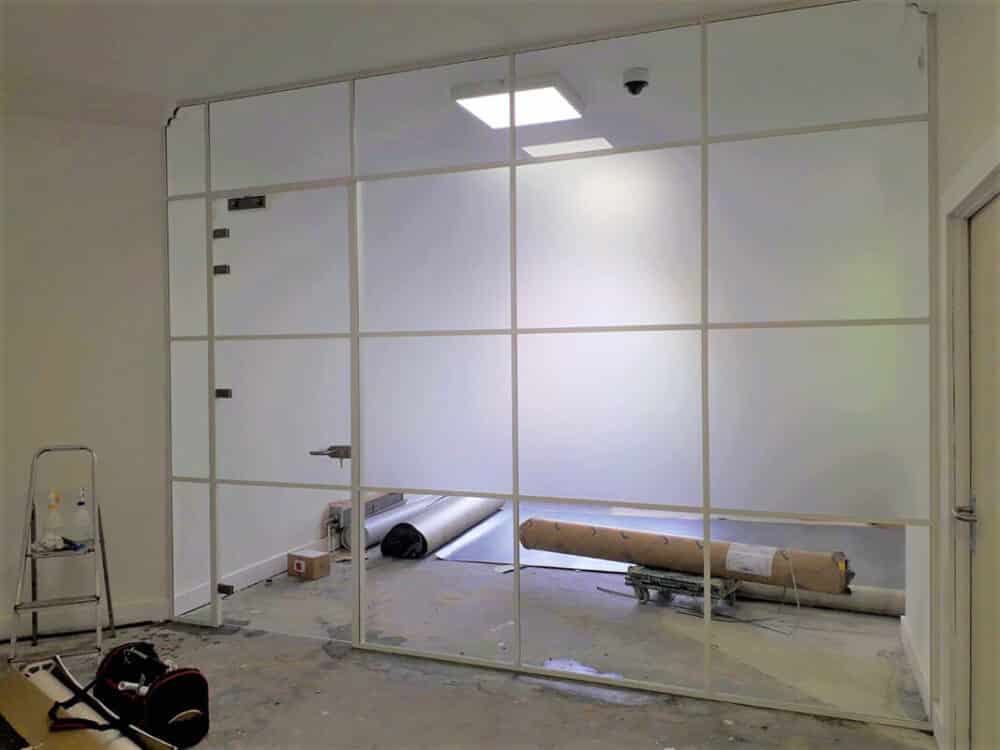 If you choose to proceed with your order, it's at this stage that a member of the team will take more detailed measurements and conduct a full site survey to identify anything that needs to be addressed before installation. Once we have a thorough understanding of your requirements, we will provide a fixed cost quote and arrange a time and date for our installation team to begin fitting your glass partitions.
If you have any requirements or timeframe that needs to be taken into consideration, we will ask during this time in order to find a hassle free solution that causes the least disruption to your workplace.
3. Installation
Now for the exciting part: installing your glass partitions! We have a reliable and trustworthy team of fitters who have installed glass partitioning in many different workplaces, finding efficient solutions for even the trickiest of projects.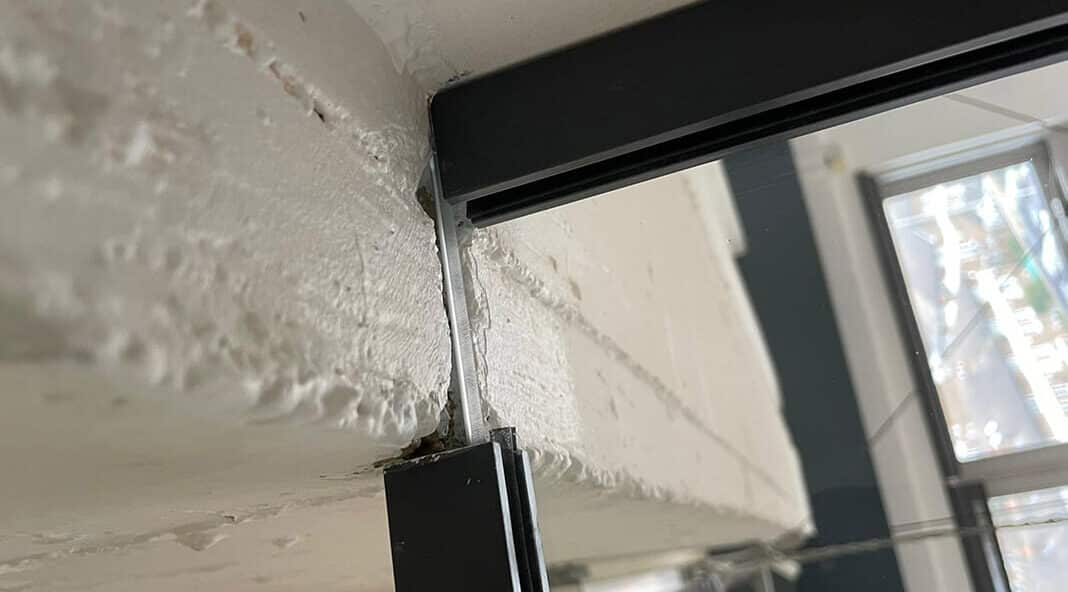 Don't worry – we pride ourselves in being professional and will always cause as little disruption to your workplace as possible. This means we will always leave your new glass room clean and tidy.
4. Aftercare
It's normal to have queries or questions at any point during your project. You will have a project manager who will act as a direct point of contact should you need to discuss anything throughout your glass partitioning installation. We want to ensure you are completely happy with every aspect of your installation and will do everything in our power to ensure a smooth process!
Get Started With Your Glass Partitioning Project
With work spanning from London to neighbouring home counties, we deliver exceptional glass partitions across the UK. If you're ready to get started with your glass project, receive your instant quote or get in touch with the Glass Partitioning UK team today.
Still have questions? Check out our FAQ page for the answers to some of the common questions we get asked.